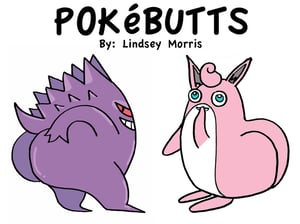 $

5.00
My first ever mini! AAAHHHHH! It has drawings of pokémans with big booties! There is also an option for you to get a hand drawn pokébutt of your choice on the inside cover! WH00!
12 pages of Pokébutts
Full color
4.5" x 6"
Cardstock cover
Signed WITH LOVE
Shipping in a week or so.
If you buy it, you are the best.
Please specify pokémon through your payment comment section if you are getting a hand-drawn edition :)